Now Available at our

Spanking Library Store

,
'I'm Going To Spank You'

featuring Dani Hunt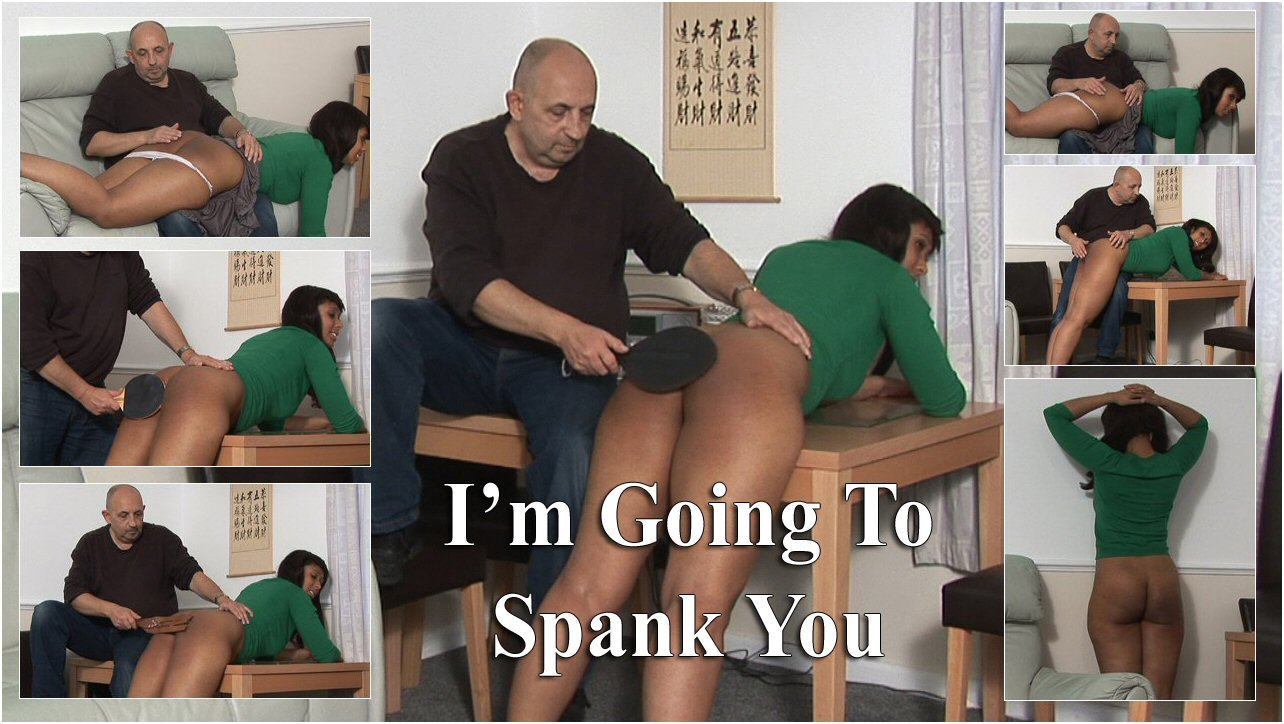 I'm Going To Spank You

– Dani and her partner are having an argument about her flirtatious behaviour towards the next door
neighbour among other things but it's not long before her belligerent attitude results in her going over his knee for a spanking.
During the spanking her loud mouthed behaviour continues and he quickly pulls her white panties down and administers a long
hard spanking to her bare bottom which soon has her squirming around over his lap. Not satisfied that she has learnt her lesson
he has Dani remove her skirt and knickers before bending over the dining room table for further punishment with leather straps
and paddles until she is promising to be a good girl and improve her behaviour. The punishment ends with Dani standing in the
corner with hands on head for a period of quiet reflection.