Now Available at our

Spanking Library Store

,
'No Benefit'

featuring Amelia Jane Rutherford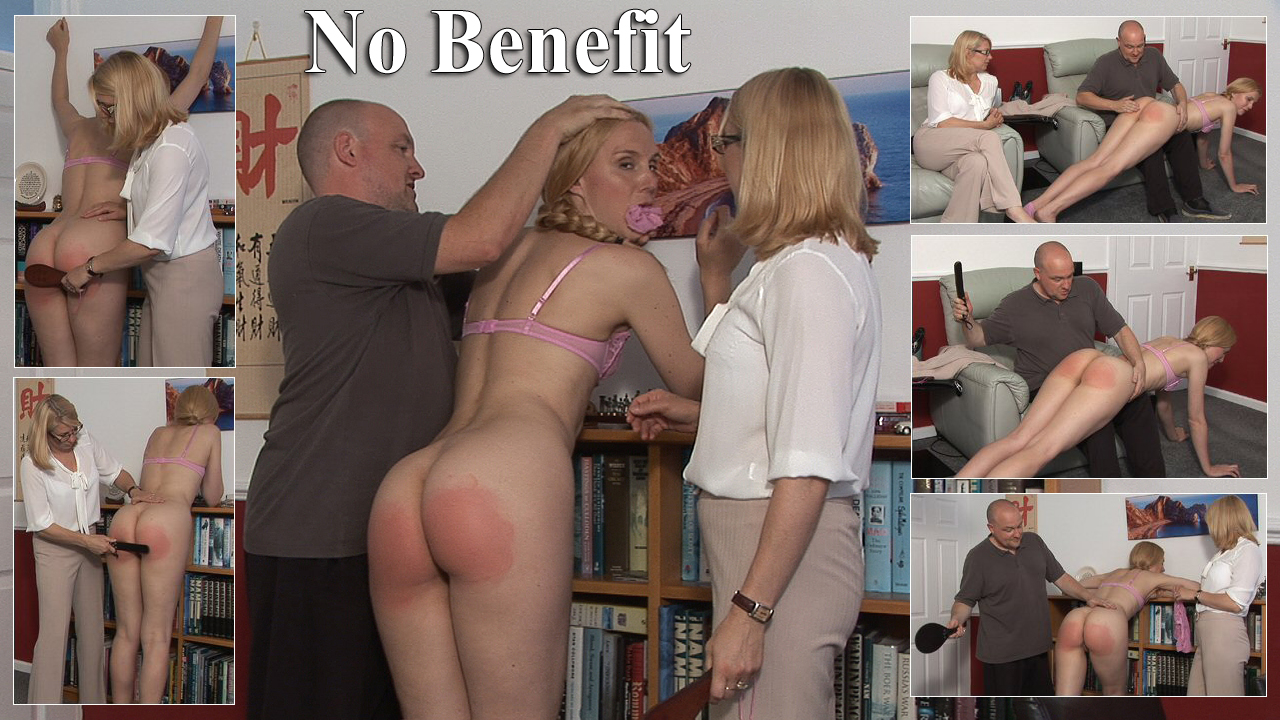 No Benefit

– Amelia is in trouble after an undercover office has spotted her working as a lap dancer in a local club whilst claiming
benefits. The benefits officer along with his boss calls round to Amelia's apartment to deal with the situation. They inform her that
she has two choices, they could either report her to the authorities which would involve a lot of paper work and prosecution or they
can deal with the matter there and then if she is prepared to accept a dose of corporal punishment which is a lot more fun for them
if not for her. Having little choice she readily agrees and soon finds himself over one knee then the other as they take turns to give
her a humiliating bare bottom spanking. She is then made to lean up against the bookcase as some nasty looking leather straps
and paddles are produced which they use to good effect to teach her a lesson about trying to cheat the system. During the
thrashing she is making so much noise that her knickers are stuffed in her mouth to keep her quiet and only removed so
that she can promise to be a good girl in the future.