Available at our

Spanking Library Store

,
'Cheating The System'

featuring Andi Switch, Jadie & Miss Lina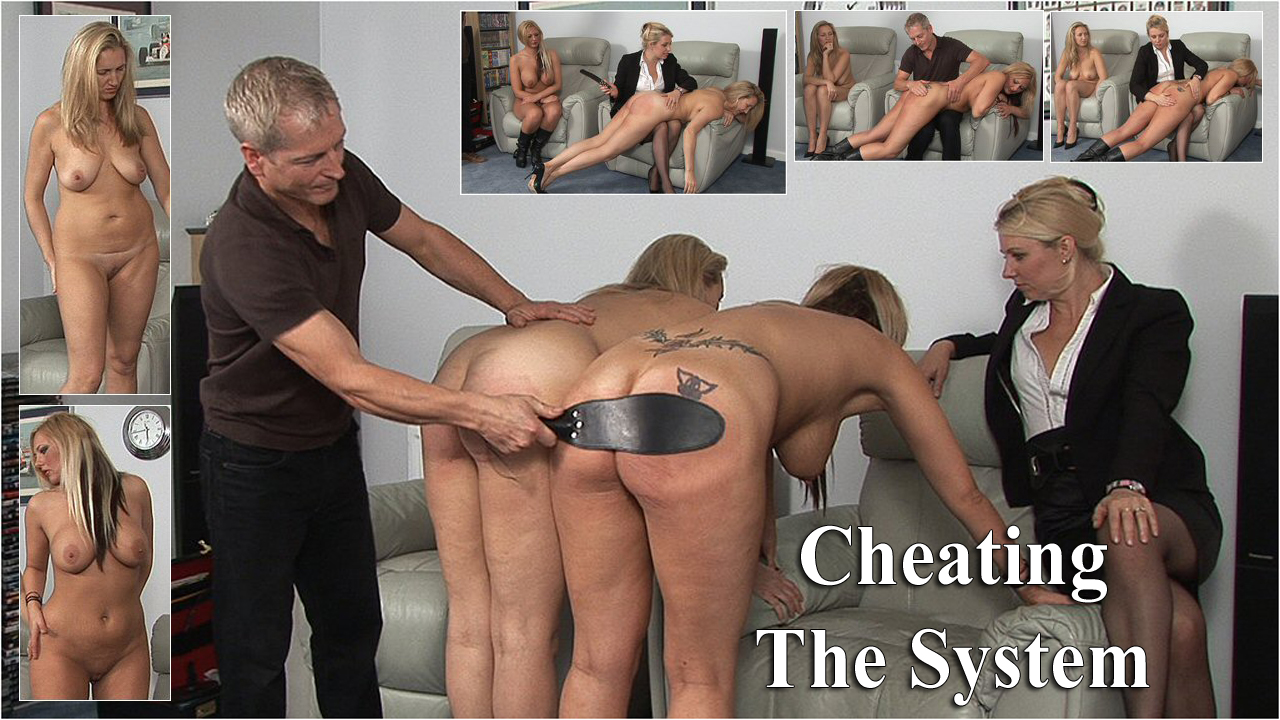 Cheating The System

– Jadie and Andi have been working as lap dancers whist also claiming benefits until one morning when they
receive a surprise visit from investigators from the benefits office. Presented with the evidence they both admit their guilty and are
given two choices by the investigators, either they will be prosecuted or they can receive an on the spot punishment. They choose
the latter and are stripped naked for a humiliating bare bottom spanking over the knees of both investigators. They punishment is
far from over and they both receive a good thrashing with leather straps and paddles in various positions to really teach them a
lesson. A great film with a running time of over thirty eight minutes.