Miss Lina &

'Listen To what I Say'

featuring Leia Anne Woods & Andi Switch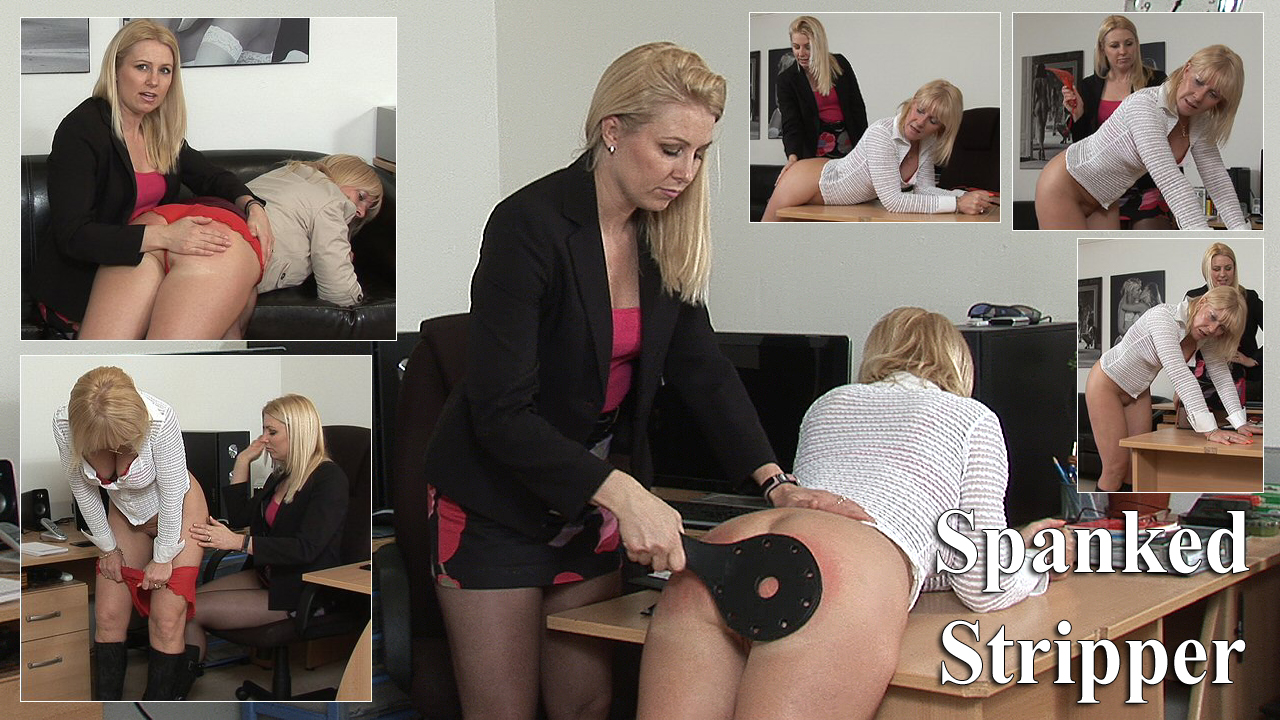 Spanked Stripper

– Lina has to deal with Chris Summers one of many strippers on her books because of the many complaints she has
had from customers who have booked her. Chris protests her innocence but Lina is not having any of it as there have been too many
complaints from reliable customers. She tells Chris that she won't get any more bookings unless she agrees to being punished.  She
reluctantly accepts Lina's offer and soon finds herself over the knee for a bare bottom spanking. This is soon followed by a
strapping and paddling which will have Chris performing with a very red sore bottom later that evening.
Listen To What I Say

– Andi lent Leia money out of the petty cash on the understanding that she would put it back the following day
but Leia failed to do this and unfortunately for Andi her boss Lina finds out and gives her a spanking. Angry about this Andi confronts
Leia and gives her the same punishment she received from Lina. Leia is soon over Andi's knee, knickers down for a bare bottom
spanking. The punishment continues with various straps and paddles until Andi is satisfied justice has been served.