Available at our

Spanking Library Store

,
'I Promise To Behave'

featuring Amber West and Miss Lina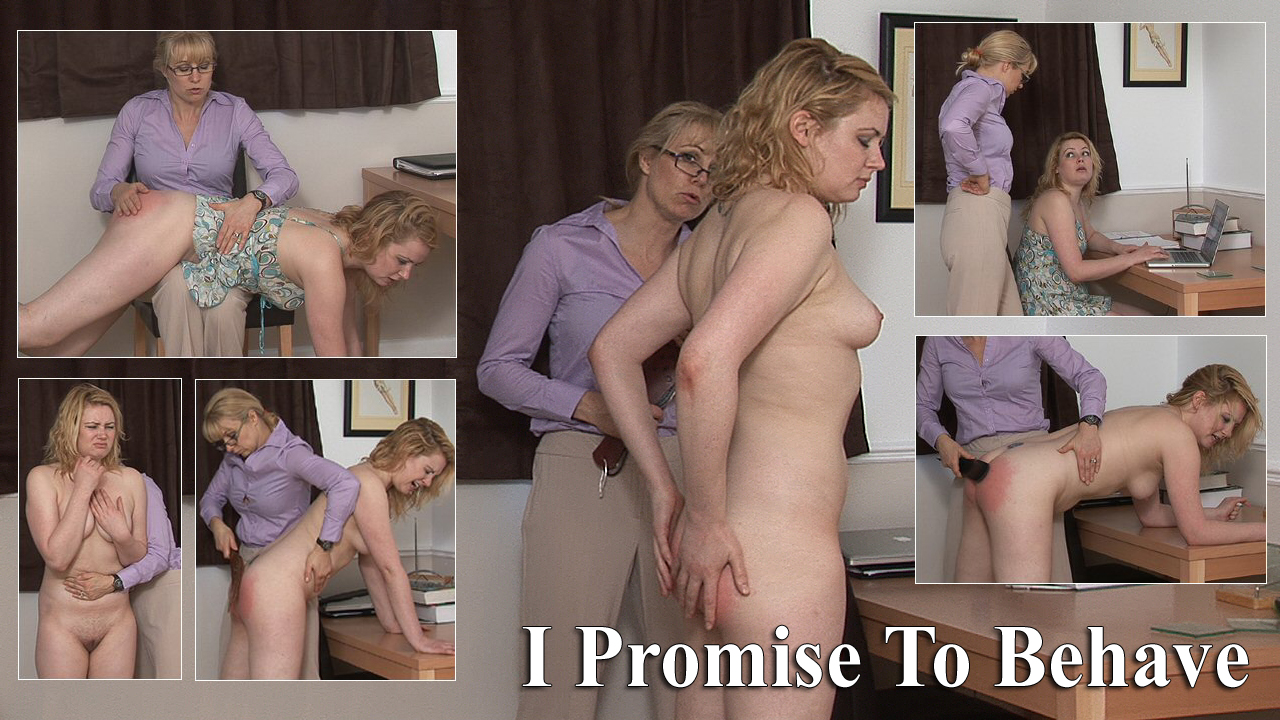 I Promise To Behave

– Lina has her niece staying with her so that she can study for her upcoming exams without the interruptions
of home life. But instead of studying Amber has been spending most of her time on social media. Lina told her when she moved in
that if she did not work hard there would be consequences and Amber soon finds herself over her aunt's knee for a bare bottom
spanking. Worse is to follow for Amber when has to strip naked for a beating with three different leather straps that soon have
her agreeing to put in the effort need to excel in her exams.