Now Available at our

Spanking Library Store

,
'Sanctioned Punishment'

featuring Amelia Jane Rutherford & Zoe Page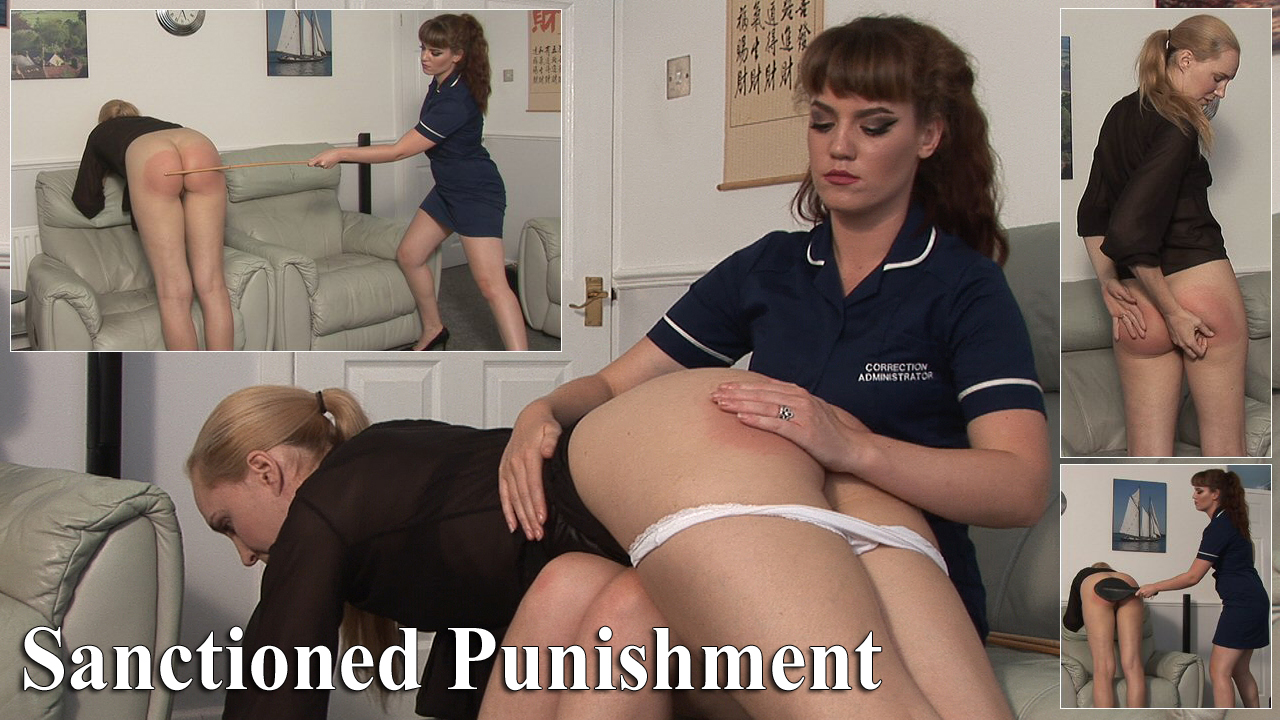 Sanctioned Punishment

– Amelia has been found guilty of various offences and has been sentenced to a dose corporal punishment. A
cold hearted correction administrator played by Miss Zoe Page arrives to administer the officially sanctioned punishment. After
signing the consent forms Amelia finds herself over the knee of the correction administrator foe a humiliating bare bottom
spanking.  The punishment continues once Amelia removes her skirt and knickers and bends over for a sound strapping and
paddling.  The punishment is finished off with a very painful eighteen strokes of the cane to really teach Amelia a lesson and
leave her nursing a very sore bruised and cane stripped bottom.