Now Available at our

Spanking Library Store

,
'Unreliable Model'

featuring Chloe and Chris Summers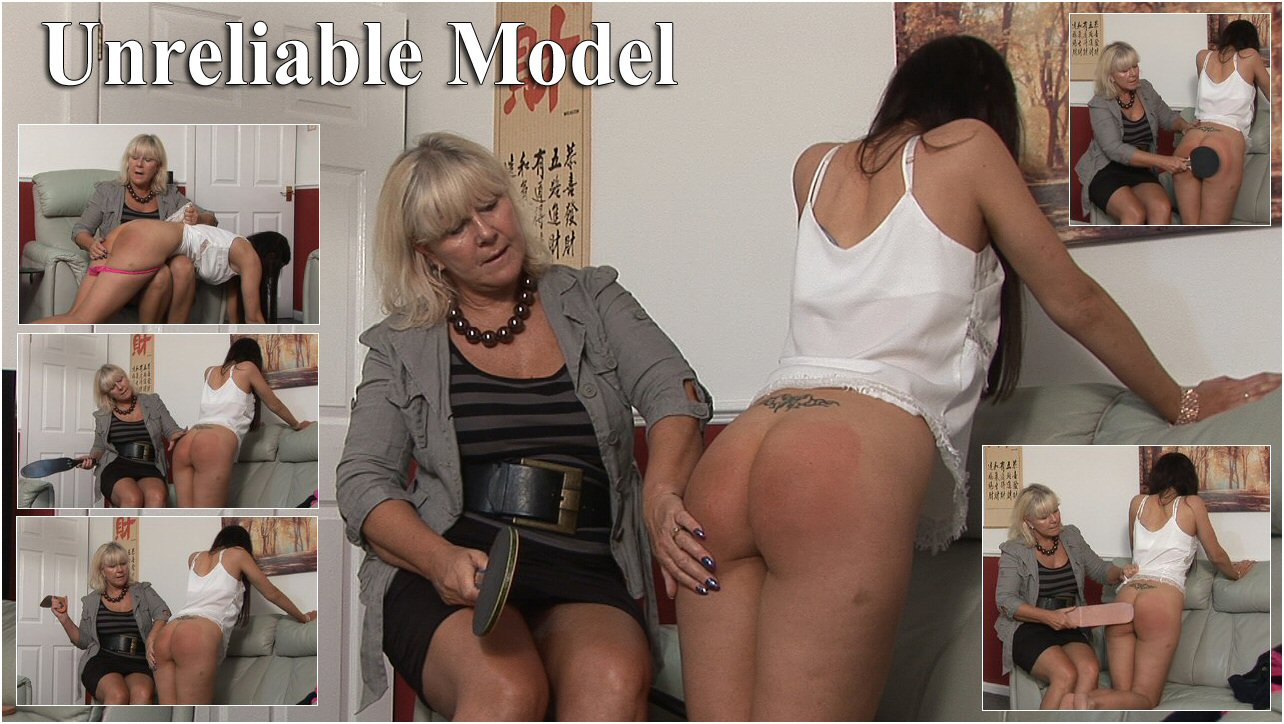 Unreliable Model

– Chloe is in trouble with model agency owner Chris for turning up late for shoots, not replying to e-mails or
returning calls. Chris decides that Chloe needs to be taught a lesson and tells her that if she wants to keep working for her
agency she will have to agree to receive corporal punishment. Reluctantly Chloe agrees and soon finds herself over Chris's
knee for a humiliating bare bottom spanking before having to kneel on the settee to receive further punishment with leather
straps and paddle to her already sore bottom to really drive the message home.