Now Available at our

Spanking Library Store

,
'Not Another Spanking'

featuring Katja and Miss Lina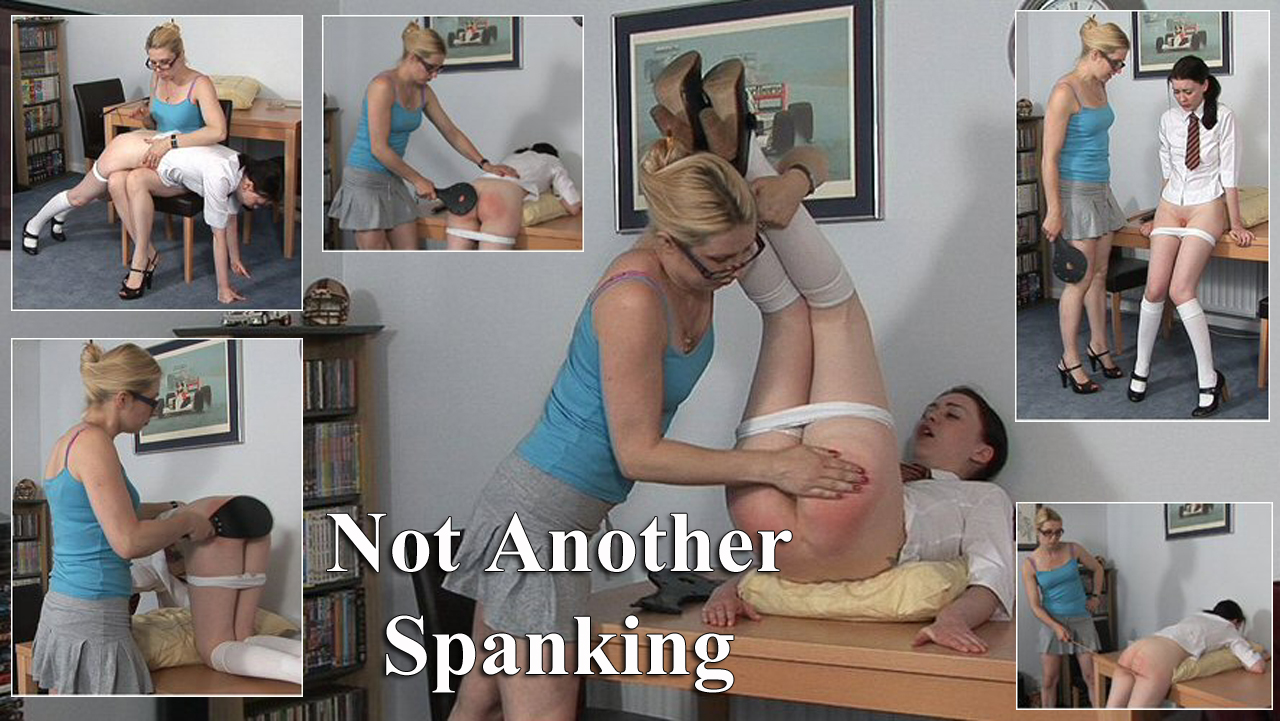 Not Another Spanking

– Katja has been caught looking at porn again having borrowed her auntie Lina's lap top as her own was
confiscated a few days earlier for the same offence. This time auntie Lina is really going to teach her a lesson as the last spanking
has not had the desired effect. Katja has to remove her school uniform and pull her panties down and wait with bottom bare whilst
her auntie gets the implements. As soon as she returns Katja is over her knee for a bare bottom spanking. Worse is to follow when
she has to get on the table in a humiliating diaper position for further spanking. Not satisfied that Katja has learnt her lesson
auntie Lina continues the punishment with a couple of leather paddles and finishes off with a good caning.