Now Available at our

Spanking Library Store

,
'A Helping Hand'

featuring Katja and Miss Lina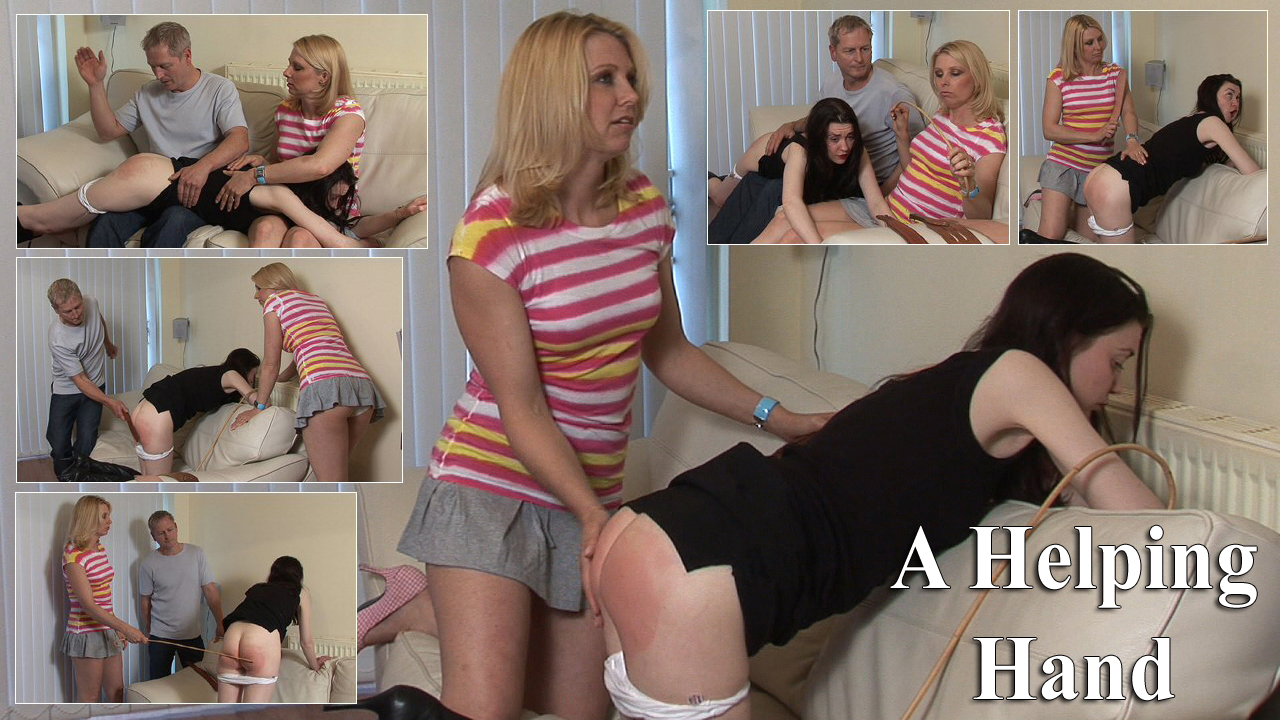 A Helping Hand

– Lorne has been having problems with his young wife Katja and their marriage is falling apart so he decides to get
help from counsellor and disciplinarian Miss Lina. Miss Lina knows what's needed and it is not long before she has young Katja over
her knee for a humiliating bare bottom spanking. Having spanked Katja she then encourages Lorne to do the same. Worse is to
follow for Katja as Lina shows her husband how to use a variety of implements including the cane on her already sore bottom.
By the end of the session Lore has learnt how to keep a young wife under control to the benefit of their marriage.