Now Available at our

Spanking Library Store

,
'The Investigators'

featuring Lola-Marie & Miss Lina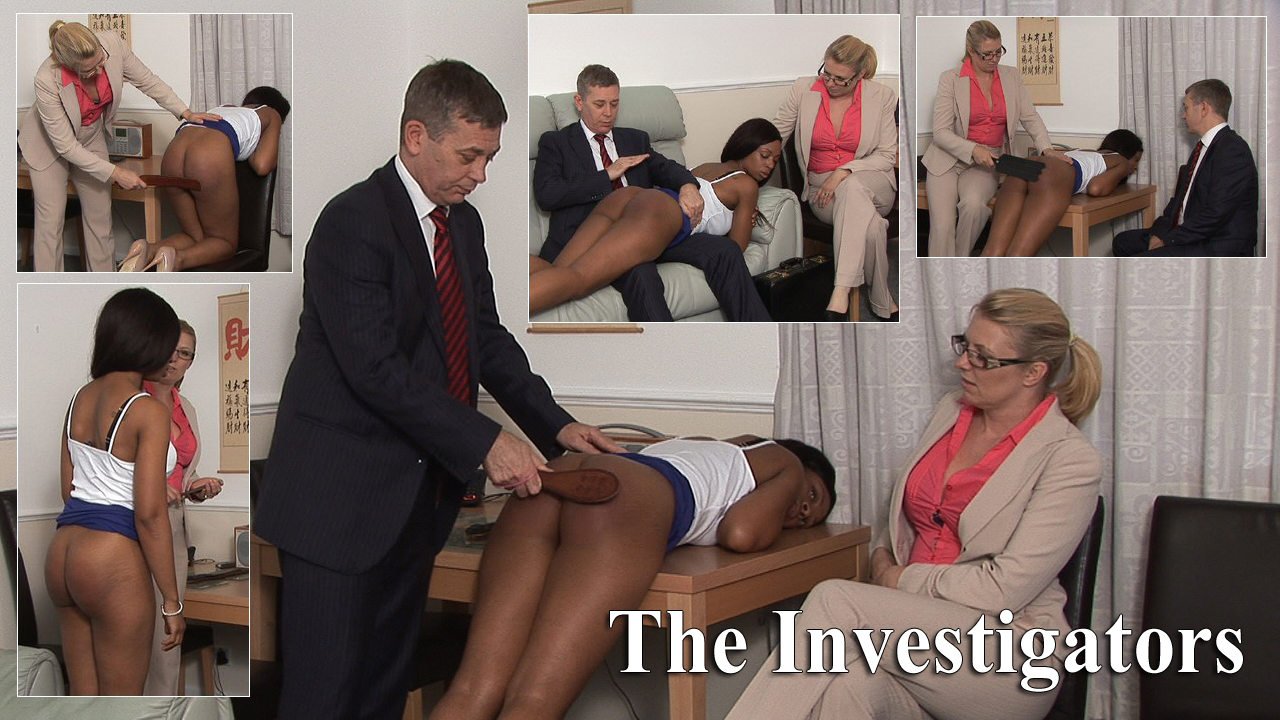 The Investigators

– Lola-Marie has been working whilst claiming benefits and receives an unexpected visit from the departments'
investigators. They inform her that she will be prosecuted for the offence unless she opts for on the spot penalty in the form of
corporal punishment. She chose the latter and is soon over the knees of both investigators for a humiliating bare bottom spanking.
Worse is to follow when she is bent over the table for a good thrashing with leather strap and paddle to teach her a real lesson.