Now Available at our

Spanking Library Store

,
'A Drug Problem'

featuring Lola-Marie & Miss Lina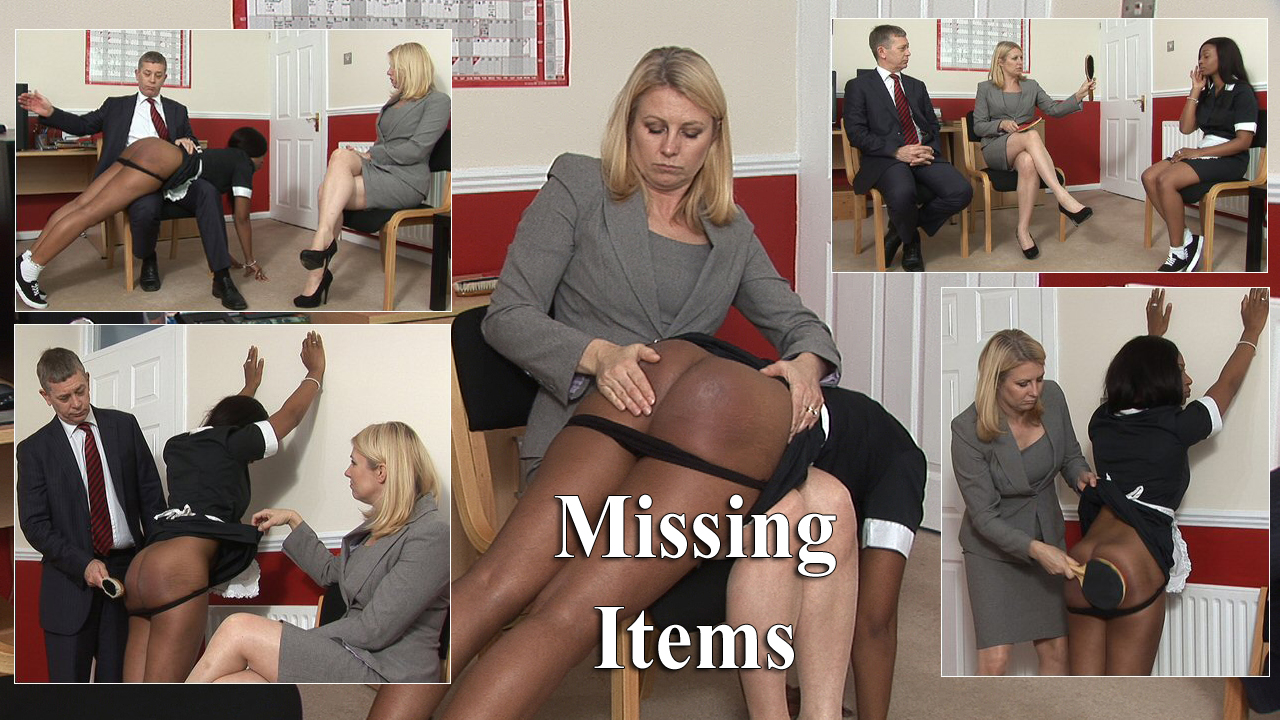 Missing Items

– Maid Lola-Marie has been stealing items from guest's rooms hoping that they won't notice until they have checked
out. However one guest complains to the manageress and Lola-Marie is given the choice of being reported to the authorities or
being punished by not only the manageress but the customer as well. She has to endure a humiliating over the knee bare
bottom spanking from both of them before being paddled whilst leaning up against the wall and then receiving a very
painful hairbrush spanking to drive the lesson home.