Now Available at our

Spanking Library Store

,
'Au-pair Agency'

featuring Orsi & Miss Lina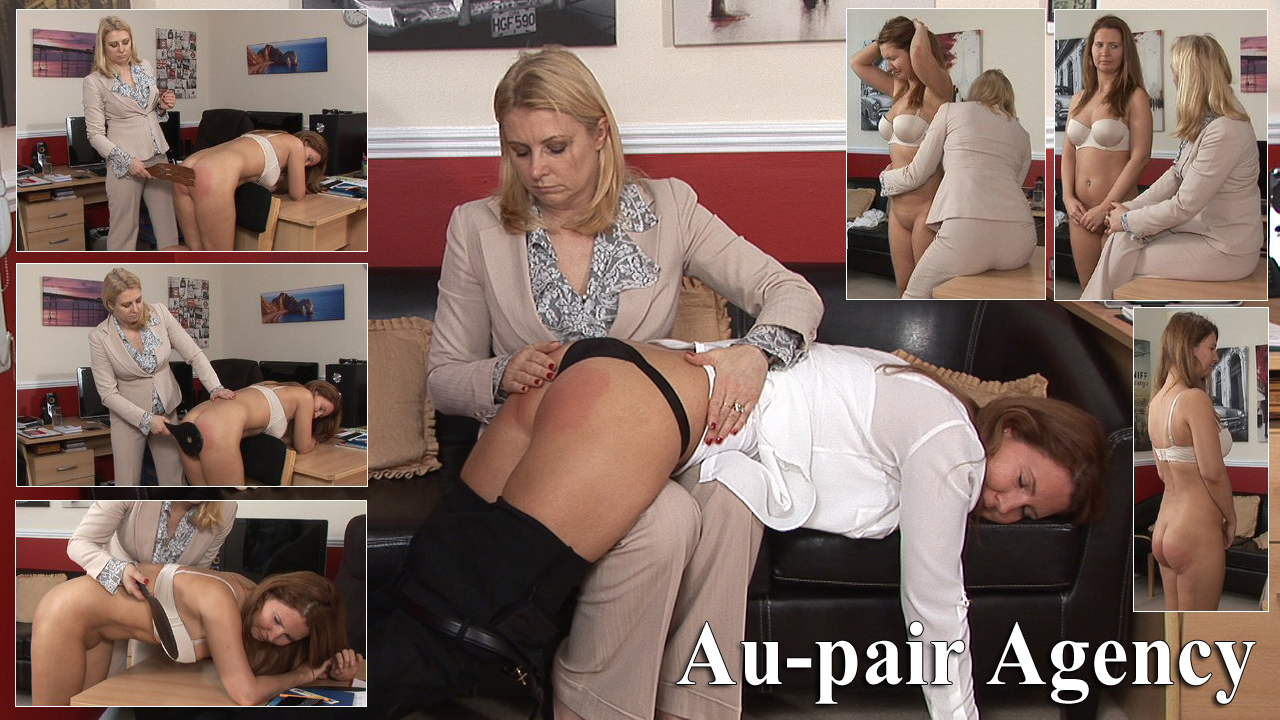 Au-Pair Agency

– Lina is really unhappy with the work of Orsi one of the overseas au-pairs her agency employs after receiving
complaints from a number of families about her lazy attitude and poor performance. Lina is not going to put up with it and tells her
that she is going to receive a dose of corporal punishment to change her attitude or she can leave and return to Hungary. Having little
real choice Orsi quickly finds herself over Lina's knee for a humiliating bare bottom spanking. Worse is to follow when Lina strips her
down to just her bra and bends her over the desk for a thrashing with various leather straps and paddles. To finish things off Lina has
her stand with her hands on her head for a few more smacks to her already red and sore bottom.