Now Available at our

Spanking Library Store

,
'Sneaking Out'

featuring Amelia Jane Rutherford & Miss Lina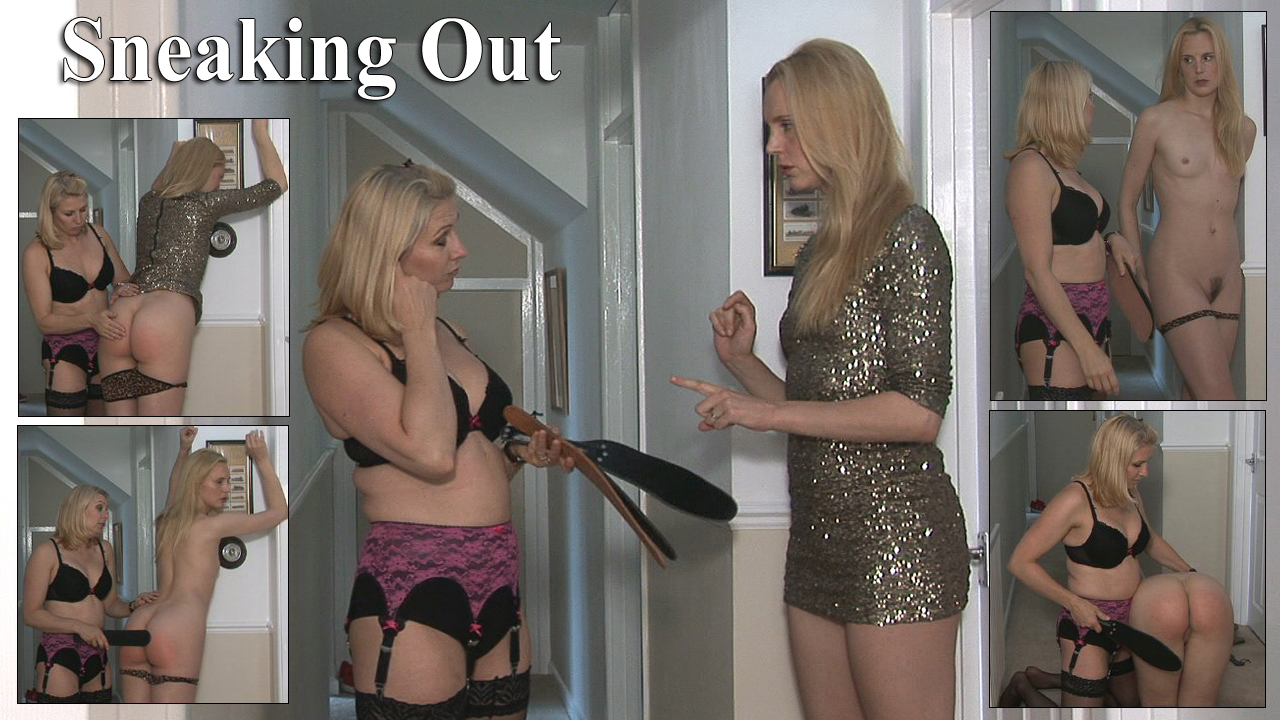 Sneaking Out

– Lina is fuming when she realise that her partner Amelia has got up during the night and sneaked out to a party and
arrives home just as Lina is getting ready for an early shift. An argument ensues but it is not long before Amelia knows that she is in
the wrong and is going to be punished for her behaviour. Lina soon has her up against the wall knickers down for a good spanking
but knows that this not nearly enough punishment for what she did and fetches the implements from the other room. On her return
she quickly removes Amelia's party dress and has her back against the wall for a strapping. Still not satisfied that she has learnt her
lesson she has Amelia lie flat on the floor so that she can use one of her leather paddles on her already sore backside. To finish off
she has Amelia kneeling on all fours for a beating with the other leather paddle until she is promising to good girl in the future.