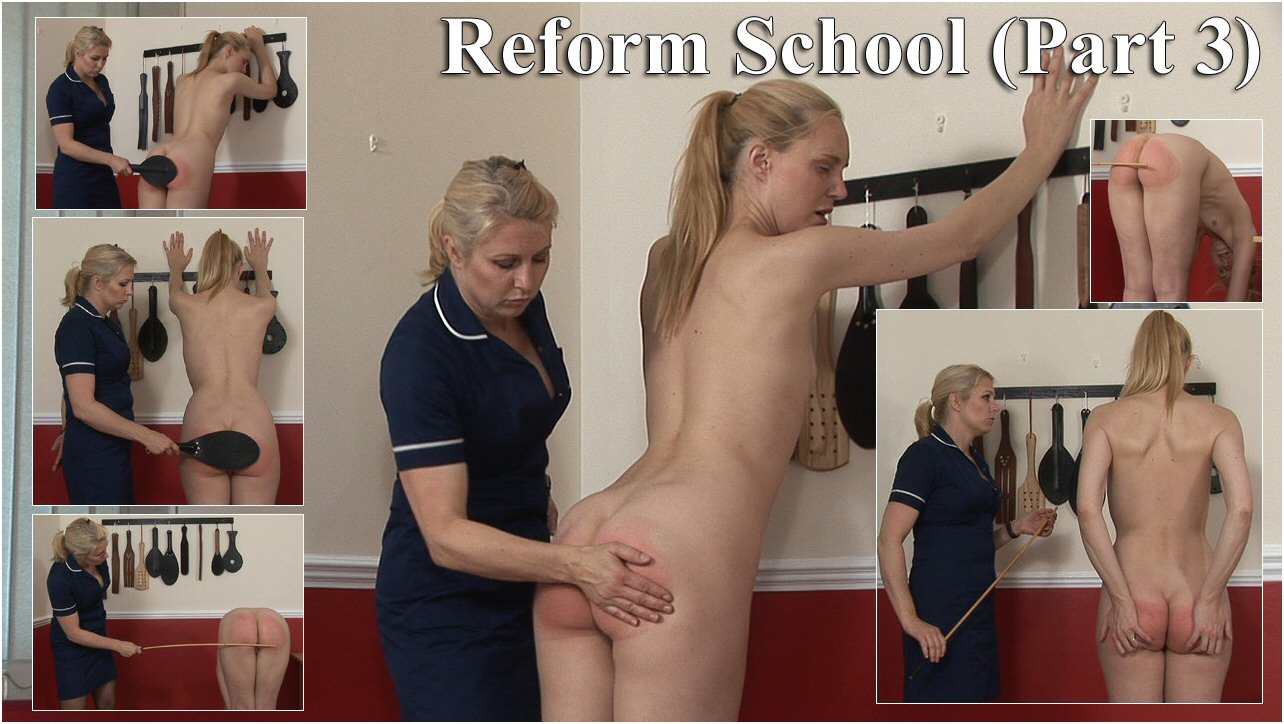 New complete video added to

Spanked Cheeks

entitled
'Reform School (Part 3)'

featuring Amelia Jane Rutherford and Miss Lina. Amelia has been sentenced to a stay at reform school for dealing drugs. After a few weeks of good behaviour Amelia is in trouble again but this time it is much more serious as she has lost her temper and assaulted a member of staff and will be severely punished for it. She is ordered to strip naked by the correction administrator to receive a good thrashing with heavy leather paddle and strap whilst leaning up against the wall looking at the various instruments of punishment. Finally when her bottom is suitably sore enough she is ordered to bend over and touch her toes for a very painful caning to really teach her a lesson.