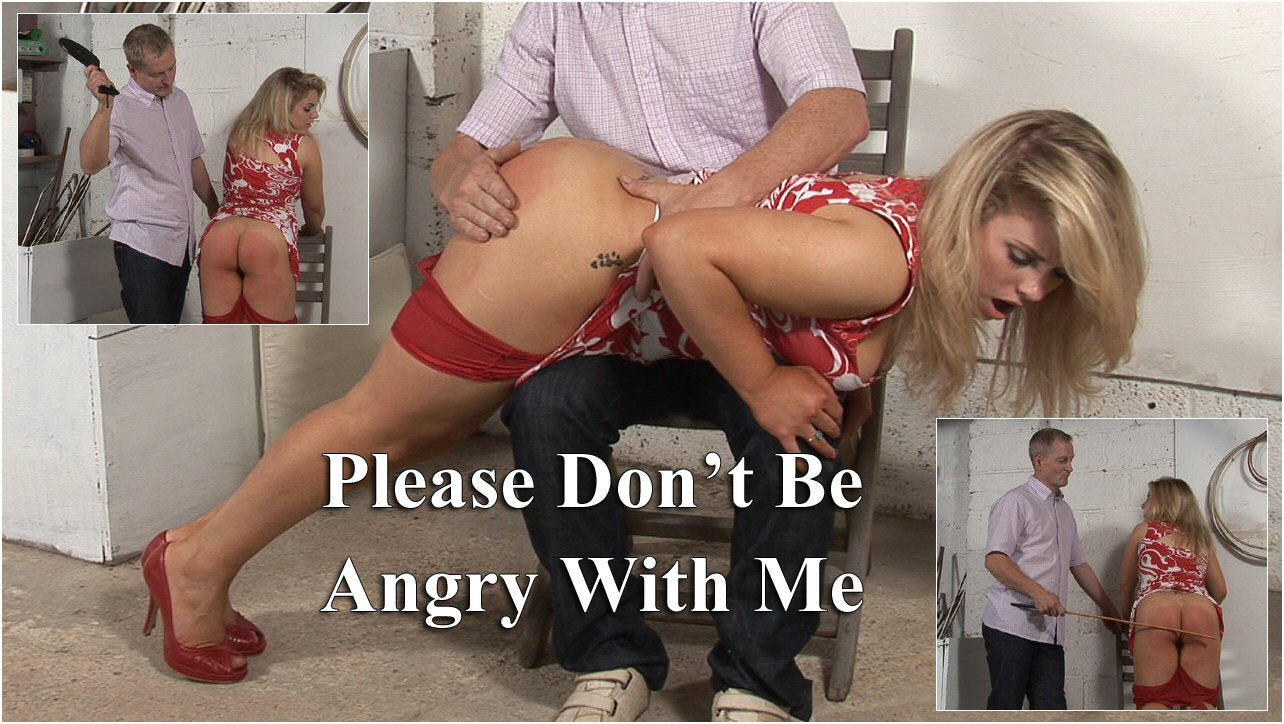 New video just added to Spanked Cheeks entitled
'Please Don't Be Angry With Me'

featuring Amy Hunter.  Amy is in big trouble after damaging her partners car on a trip to the shops having been told not to use it without permission.  When she gets home she tries to get round him and pleads with him to not be angry with her.  Those pleas fall on deaf ears and she is soon over his knee for a good bare bottom spanking.  A mere hand spanking is nowhere enough punishment for what she has done and the punishment continues with her kneeling on a chair with her bottom sticking out for a strapping and paddling. The punishment is then finished off with twenty strokes of the cane to leave a lasting impression.