Four new additions to our

Spanking Library Store

,
'Drugs Bust'

featuring Amelia Jane Rutherford,

'Insubordination'

featuring Jenna Jay,
'Paying The Price'

featuring Dani Hunt &

'Playing With The Maid'

featuring Leia Anne woods
Drugs Bust

– Amelia has been spotted coming out of a house that is under observation for drug dealing. A Police officer visits Amelia's
home to carry out a search. Drugs are found hidden in her clothing and she is given a choice of an on the spot punishment or being
arrested and taken to the station. After a good spanking Amelia is soundly strapped and paddled to teach her a valuable lesson.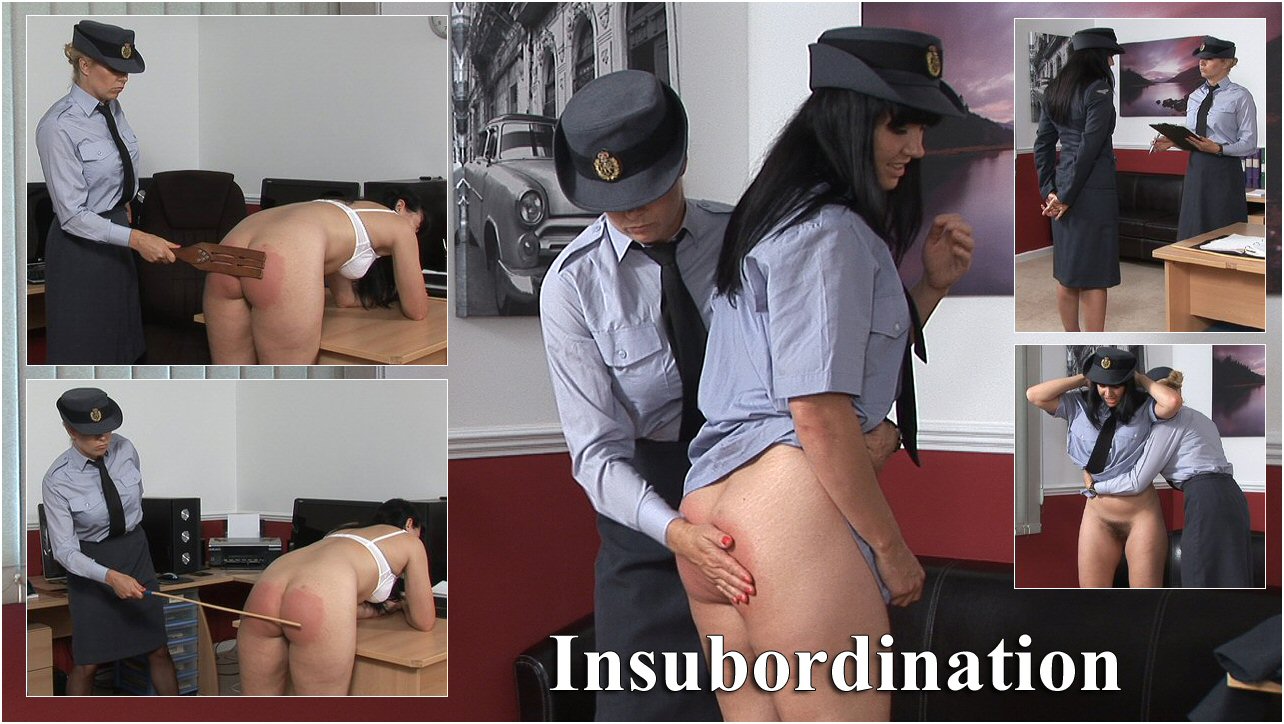 Insubordination

– Jenny Jay has been found guilty of striking a senior officer and has to present herself to the officer in charge of
discipline for a severe thrashing. A sound over the knee bare bottom spanking is followed by a good paddling and strapping and
finished off with thirty six painful strokes of the cane to really teach her a lesson.
Paying The Price

– Taking money from the petty cash rather than asking for a loan gets Dani in to serious trouble and a good thrashing
with hand, paddles and cane from Lina and the owner of the company.
Playing With The Maid

– Zoe is unhappy with the way the new maid has been carrying out her duties plus she is always flirting with
her husband. Zoe has no choice but to give Leia a hard bare bottom spanking over her knee before having her bend over to finish the
punishment with strap and paddle. Once the punishment is over they kiss and make up before adjourning to the bedroom.