Two new additions to our

Spanking Library Store

,
'Step Daughters Revenge'

featuring Chris Summers
and Zoe Page &

'I Don't Want To Go'

featuring Jenna Jay and Miss Lina
Step Daughters Revenge

– Zoe has found out that her stepmother Chris has being having an affair whilst her father is abroad on
business and uses the knowledge to get revenge. Chris doesn't want the affair to become public so reluctantly places herself over
Zoe's knee for a very humiliating bare bottom spanking which Zoe thoroughly enjoys administering. Worse is to follow for
Chris when she is paddled over the knee before being ordered to strip completely naked and told to kneel on the dining table
so that Zoe can continue the punishment with leather straps to her already sore bottom until her desire for revenge is satisfied.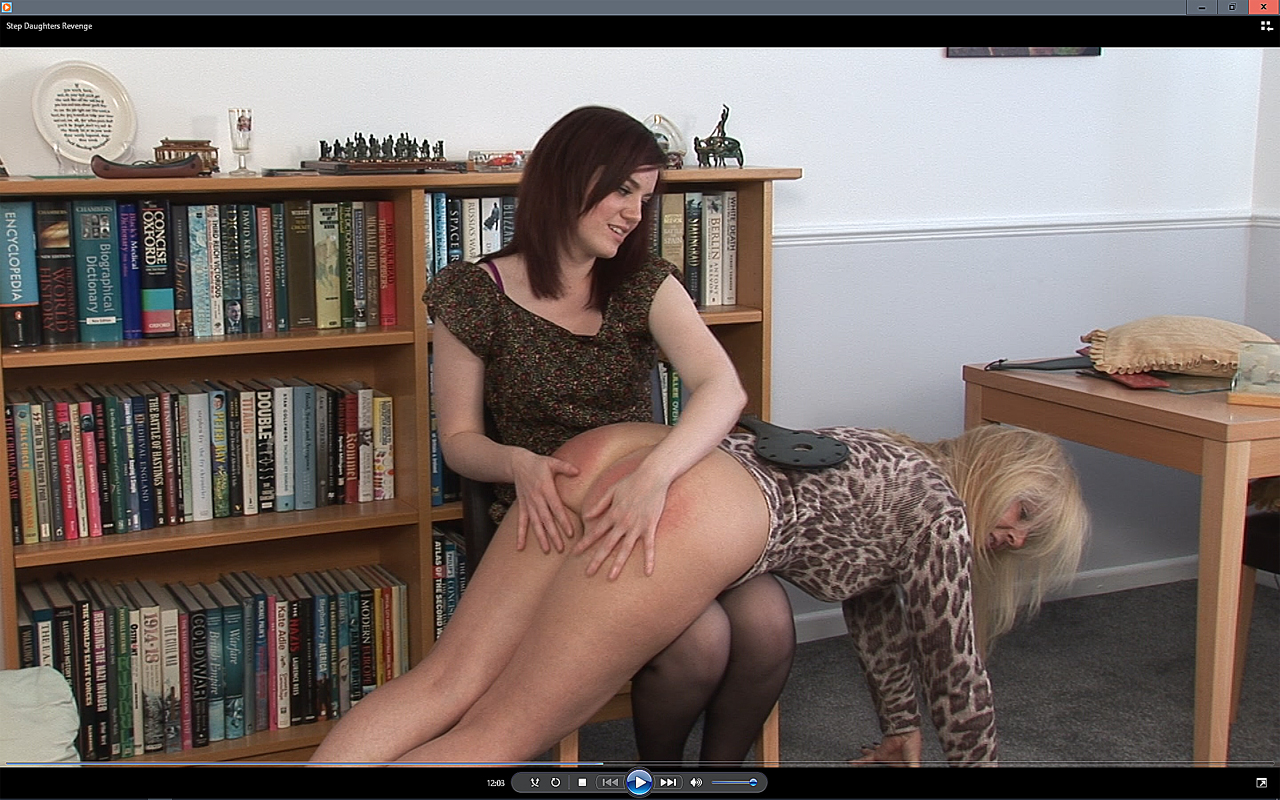 I Don't Want To Go

– Lina and Jenna are due to go out for the night but Jenna is taking ages to get ready as she doesn't really want to
go as she not keen on some of Lina's friends. Lina finally loses her patients with Jenna and drags a naked Jenna from the bathroom
and in to the bedroom for a good spanking. When the spanking is over Lina gets the leather straps and paddle out from the bedside
drawer and has Jenna lean up against the wall for further punishment until she is satisfied Jenna has got the message.