Two new additions to our

Spanking Library Store

,
'Institutional Correction'

featuring Chris Summers
and Zoe Page &
'Drastic Measures'

featuring Dani Hunt and Miss Lina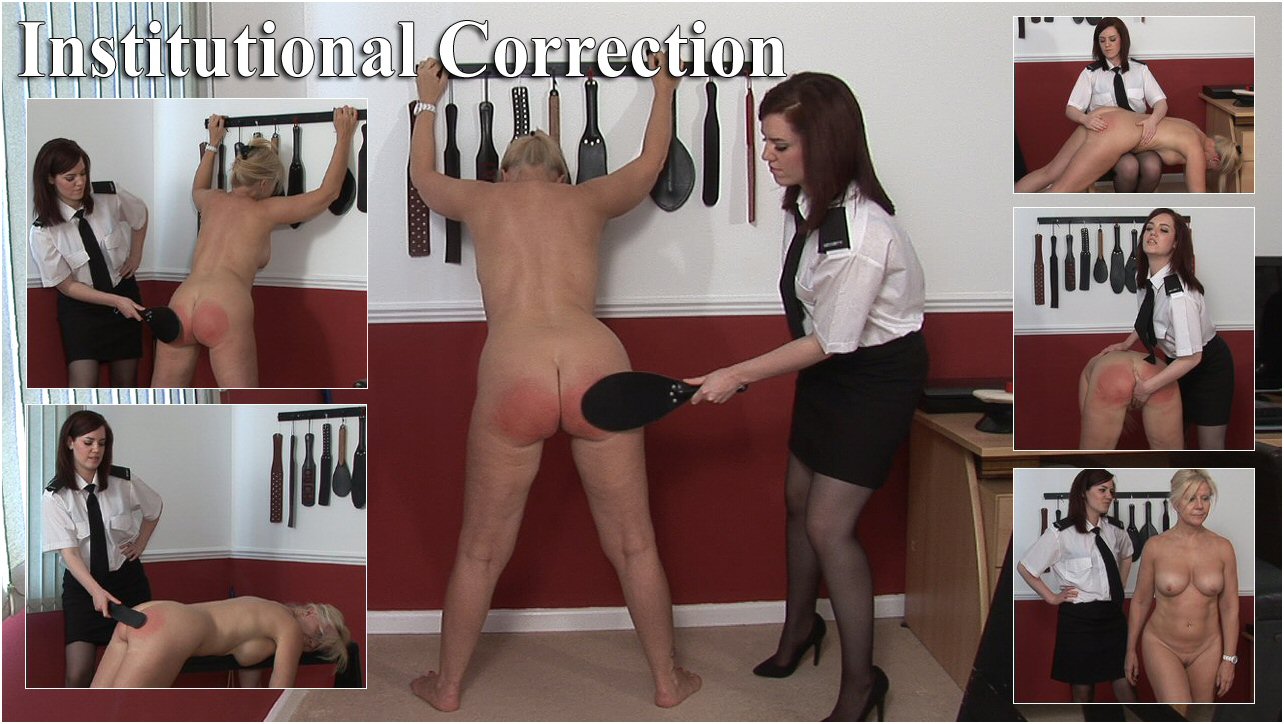 Institutional Correction

– Corrections officer Zoe Page has to deal with Chris Summers for fighting with one of the other girls. Summers
is told to strip and then it is over the officer's knee for a hard bare bottom spanking. With the spanking concluded Summers then has to
lean up against the wall looking at the rack of implements as officer Page thrashes her with various leather straps and paddles to teach
her a lesson she won't forget in a hurry.
Drastic Measures

– Lina calls round with her minder to see tenant Dani who is yet again behind with the rent. Dani soon realises that
Lina is not prepared to put up with her usual excuses and is in fact there to teach her a lesson about paying her rent on time. Lina
removes Dani's skirt and knickers as she is held tightly by the minder before being put over her knee for a good bare bottom
spanking. Then it is the minders turn to administer a good spanking to her already sore bottom. Lina then has Dani back over her
knee for punishment with a small leather paddle whilst the minder holds her hands. To finish off the punishment Dani's is put in a
very humiliating position straddling to armchairs for a good thrashing with various leather straps and paddle.