Available at our 

Spanking Library Store

,
'When The Cats Away'

featuring Andi Switch, Jadie & Miss Lina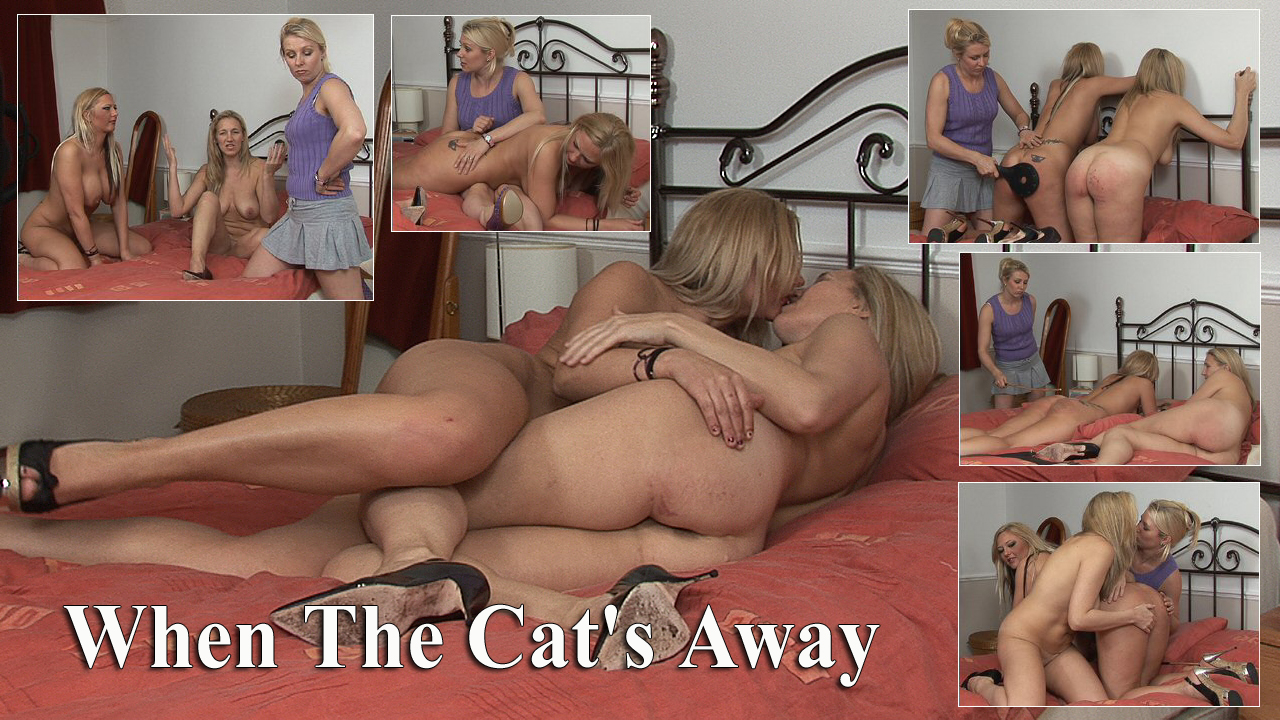 When The Cat's Away

– Lina is furious when she arrives home early to find her partner Andi naked on the bed in the arms of their
au-pair Jadie. After a brief argument Lina decides to show them who is boss and starts by putting Andi over her knee for a good
spanking whilst Jadie watches. It's not long before Jadie is over Lina experiencing a good spanking herself and realising how
much trouble she and Andi are in. The spankings over, Lina has the two of them kneeling up on the bed facing the wall for a
good beating with a couple of leather paddles. The punishment is finished off with a particularly painful caning administered
with the girls lying flat on the bed with a pillow under their hips. The punishments over the girls kiss and make up.