Available at our 

Spanking Library Store

,
'Wasting Money'

featuring Chloe and Chris Summers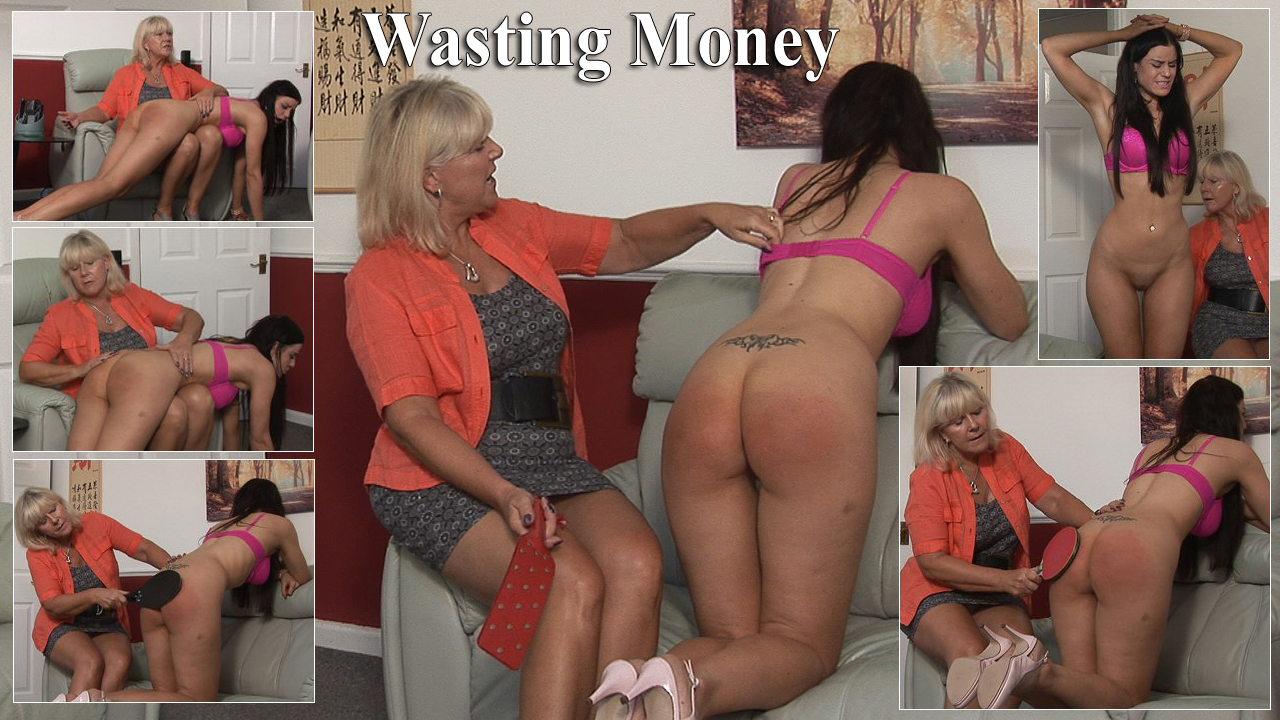 Wasting Money

 – Chris is fuming when she gets the credit card bill and finds out just how much her partner Chloe has been spending
during the sales. Chloe comes up with all sorts of excuses for her excessive spending but Chris is having none it and knows there is
only one to deal with the situation. It's not long before Chloe finds herself over Chris's knee with her knickers down for yet another
bare bottom spanking. Worse is to follow as she is ordered to kneel on the settee with her already sore bottom nicely presented for a
good strapping and paddling until Chris's anger has subsided and she is promising to be a good girl with the credit card in the future.