Available at our

Spanking Library Store

,
'Unruly Behaviour'

featuring Leia Anne Woods & Zoe Page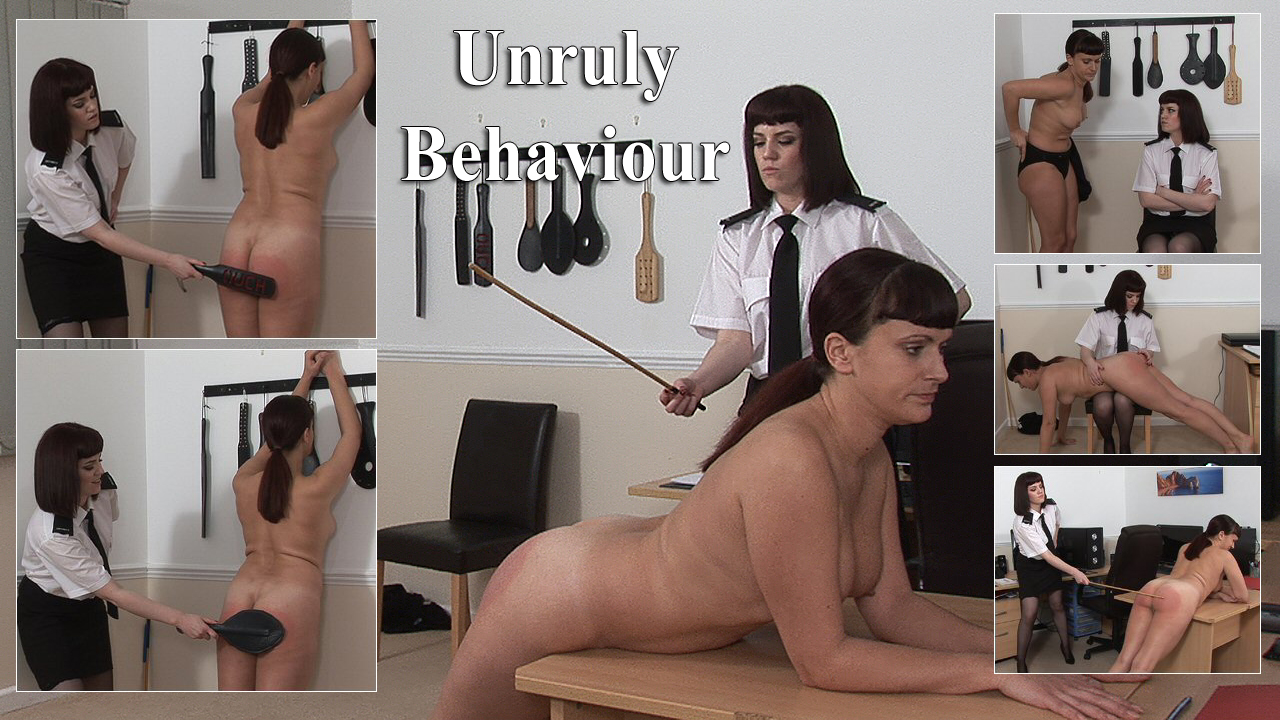 Unruly Behaviour

– Corrections officer Zoe Page has to deal with Leia for fighting with one of the other girls during lunch. Leia is told
to strip and then it is over the officer's knee for a hard spanking. With the spanking concluded Leia then has to lean up against the
wall looking at the rack of implements as officer Page thrashes her with various leather straps and paddles. The punishment
concludes with Leia over the table for twelve hard strokes of the cane to teach her a lesson.